If you are looking for a holiday that brings you closer to nature or your adventurous soul needs some fuel or you just want to hear the waves hitting the shore OR ALL OF THE ABOVE!! Bali is the place to be! You can customise the trip to fit in any budget and that is the beauty of this place.
Visa
On arrival. So just don't fret! All you have to do is show up with return ticket, a rough plan and basic bookings.
Currency
1 IDR = approx. 0.005 INR
The Indonesian Rupiah is not available in india. So, you need to carry US dollars and get it exchanged there. You will find kiosks at the airport and there are plenty of shops in the touristy areas too. (Be cautious, we were cheated)
Flight
Fortunately or unfortunately, not many flights take you to Bali (Ngurah Rai international airport) without a stop. And certainly not the cheap ones!

So you can either decide to stay in your hop location for a few days and explore it. Like we did. Or you can fly to bali with just an halt of couple of hours.

We grabbed this opportunity to have a 3 days of Singapore fun.
Itinerary
Day 1 – Singapore is a very tiring place with so much to do. So the first day that we landed in Bali, we decided to take it easy. We took a taxi from the airport and reached our homestay in Seminyak.

As soon as you land, you are completely gripped by the beauty of the island.

We rested and enjoyed in the pool at the villa and in the evening went out to a famous restaurant called potato head, on the beach side.
Day 1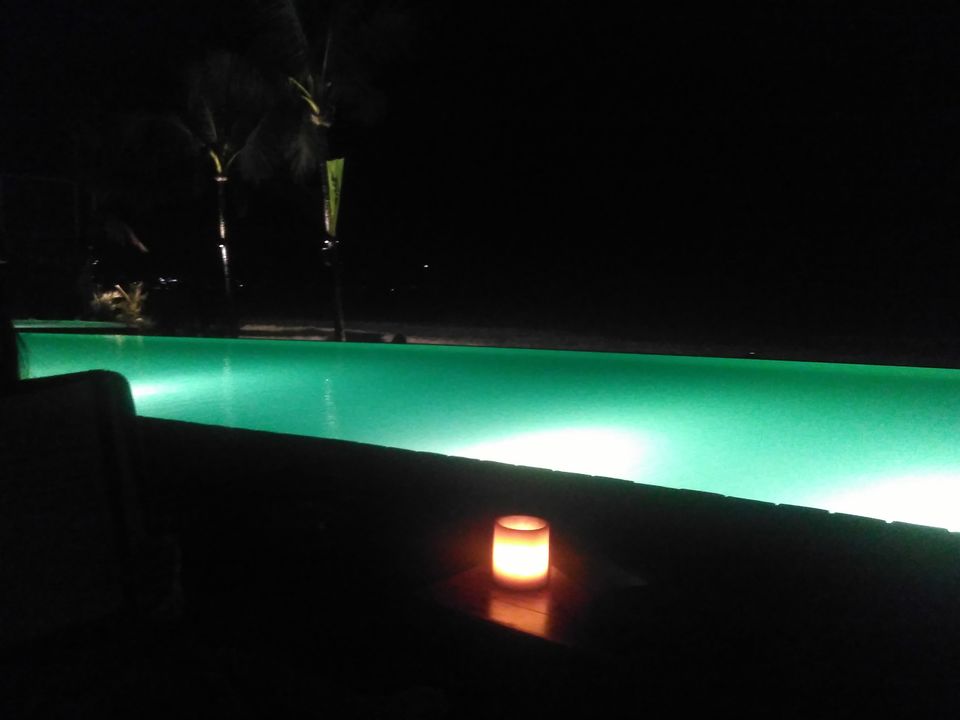 Day 2 – We started with an early morning breakfast at KUDETA, which was every bit so delicious. We walked on the beach, played with the waves and went back , leisurely scrolling through the thrift shops.

Day 2

Ku De Ta Bali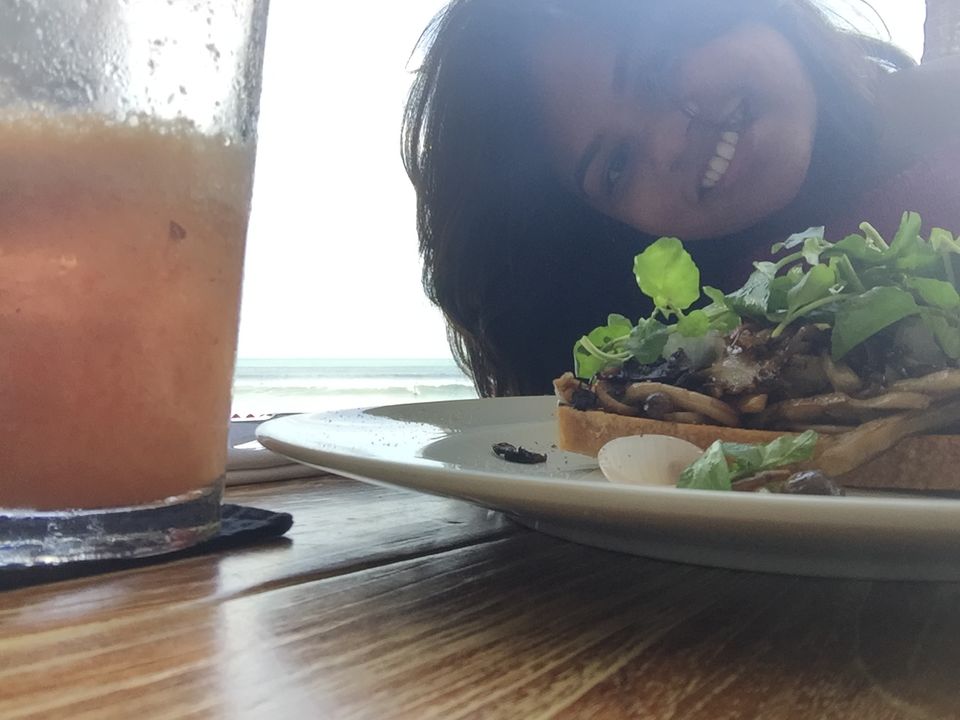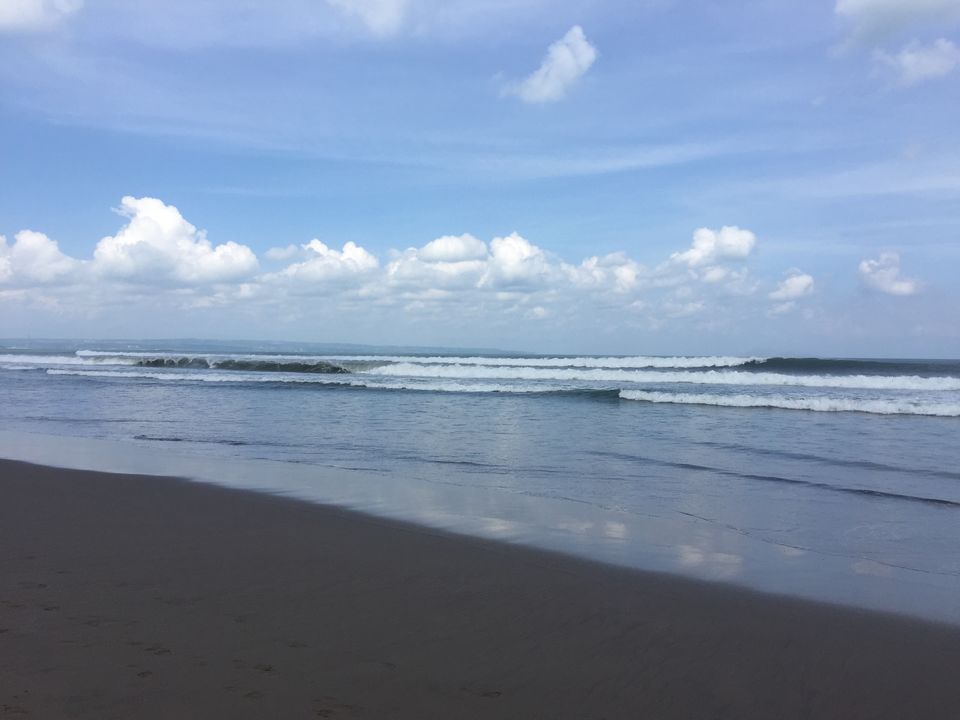 Early start to the day, gave us a decent time to explore more in the late afternoon. The guys booked a taxi while we girls were busy shopping. And we set out to visit the Ulluwatu temple.

On the way, we stopped at the Padang Padang beach for its photographic hype. But, could have been skipped.
Ulluwatu temple is beautiful and has a very strategic location with the cliffy region and waters on one side.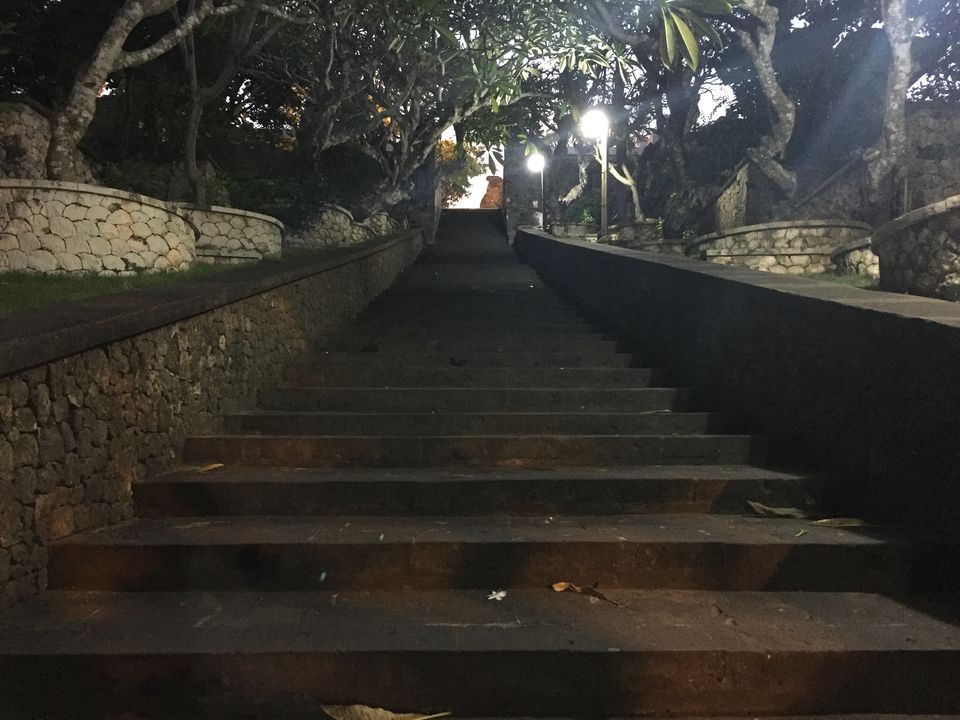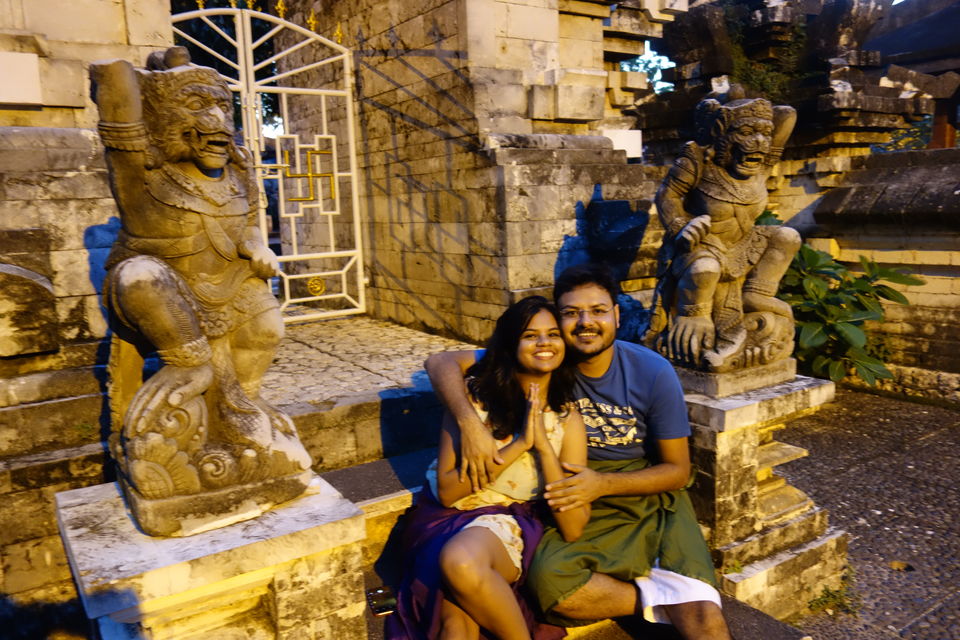 Then we went to Jimbaran for dinner. It is heaven for seafood lovers. There are rows and rows of shacks that serve fresh prawns, fish, lobster, etc.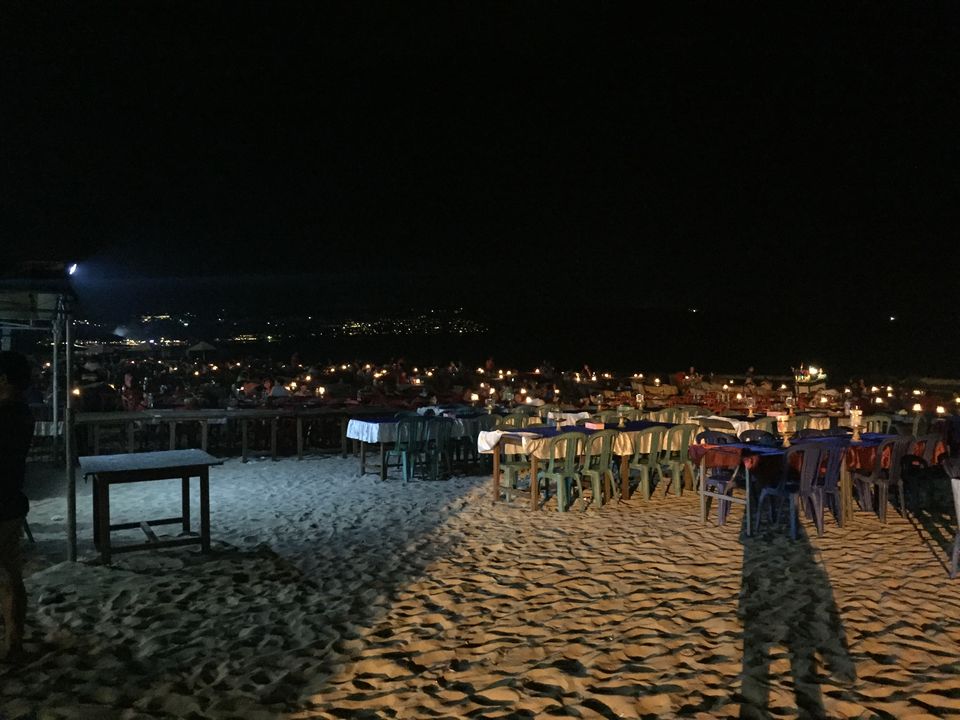 Day 3 – After good sleep and some breakfast, we left for Nusa Dua with all our luggage and leaving a part of us in the lanes of Seminyak. We had booked scuba diving with some water sports company and had a decent underwater experience. Though the waters are not the most clear but it can be a good place to start off. (I have seen the aquatic life at the great barrier reef so this did not impress me much)
Day 3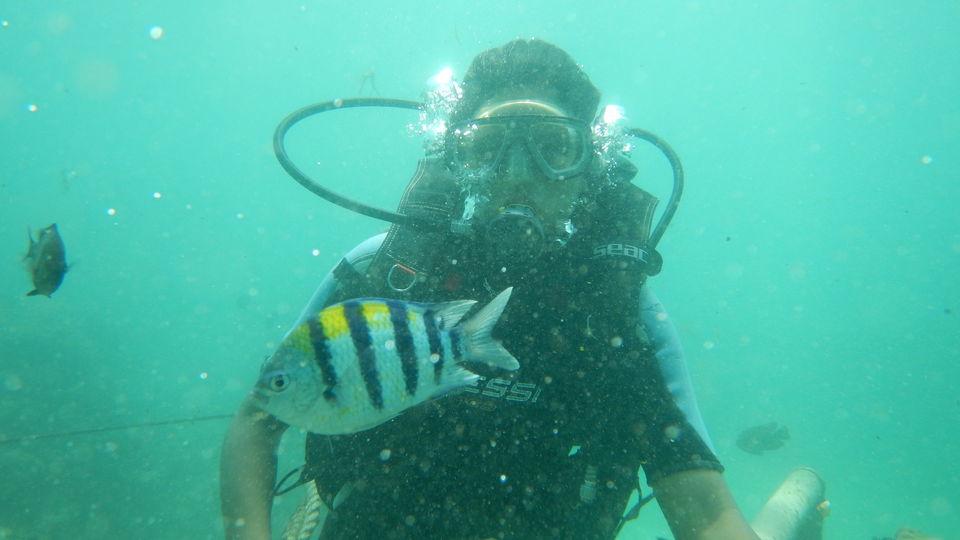 We then reached our hotel and relaxed there in the day. In the evening, we went out to explore and had dinner at the Sofitel hotel (Nikki beach)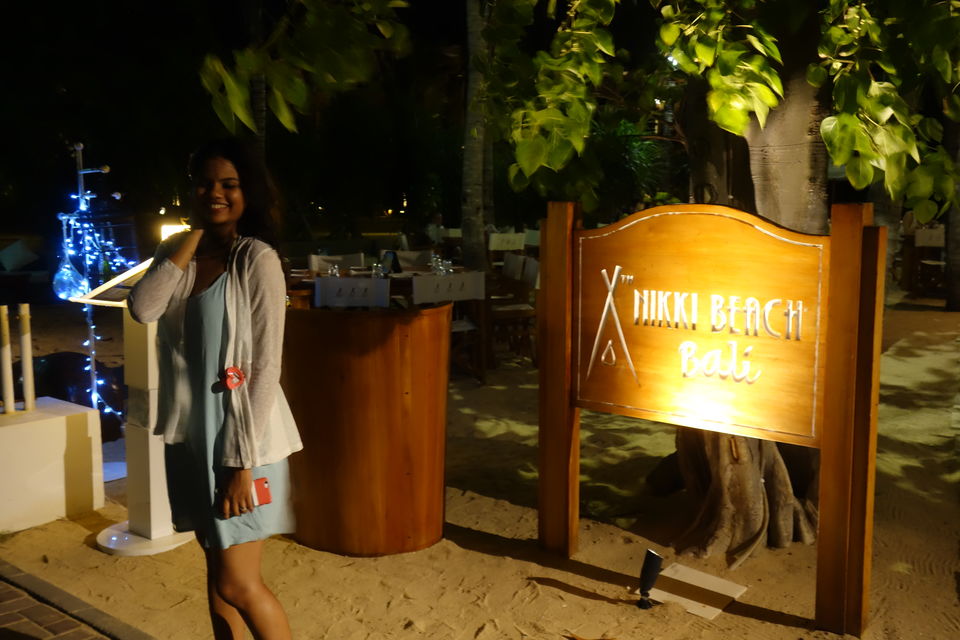 Day 4 – Early morning shenanigans at the beach which are a must at any beach destination.
Day 4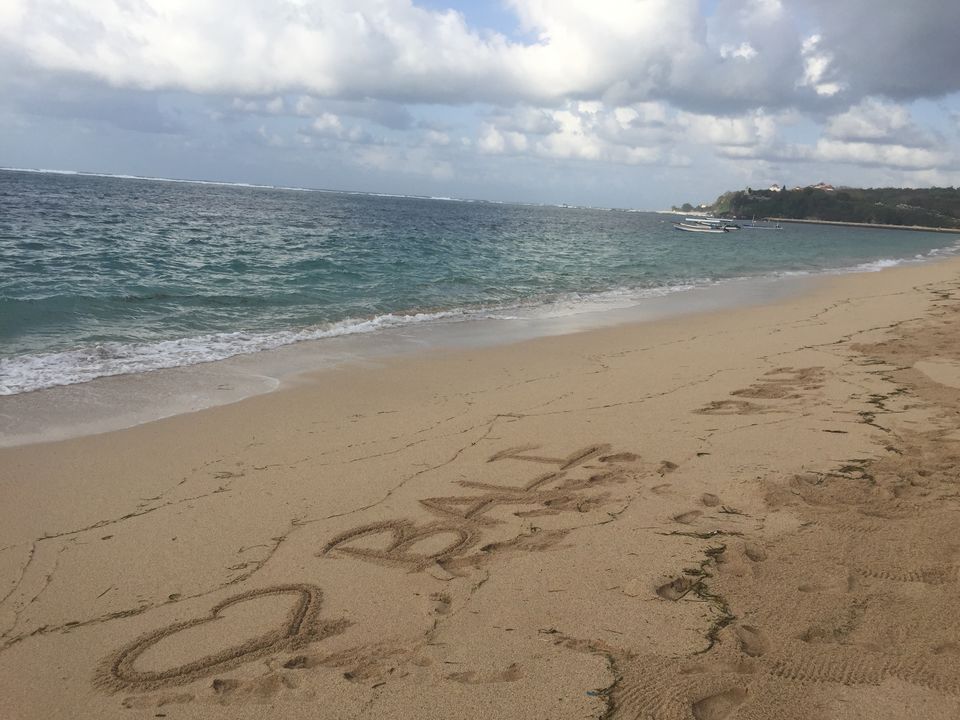 We planned to go for parasailing but changed our mind after looking at the sun shining strongly. Instead I spent time sitting in a shade at the beach and reading.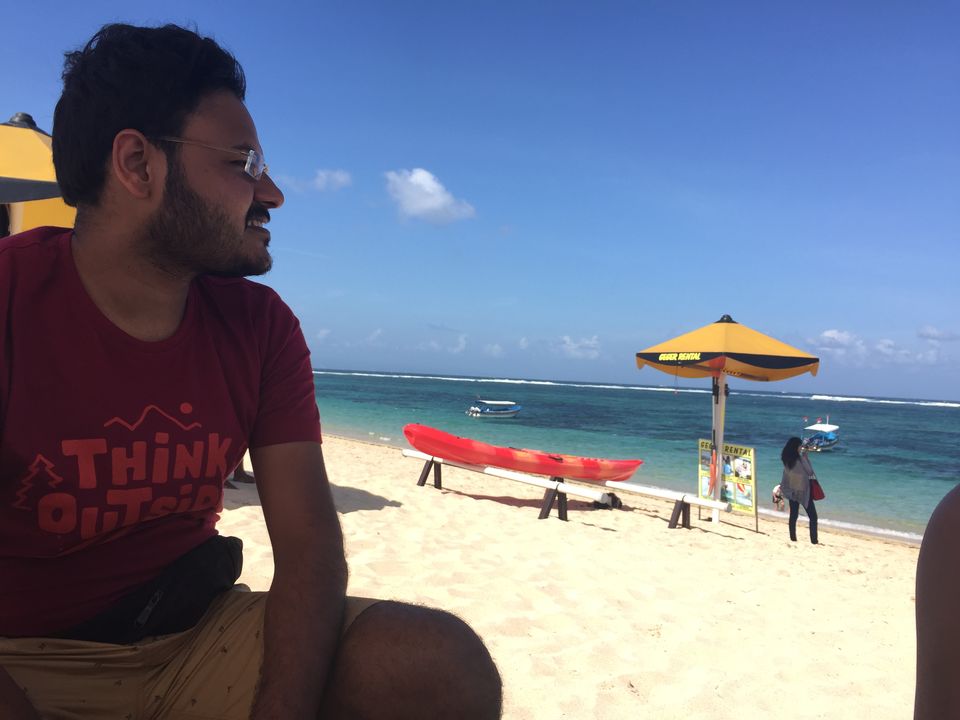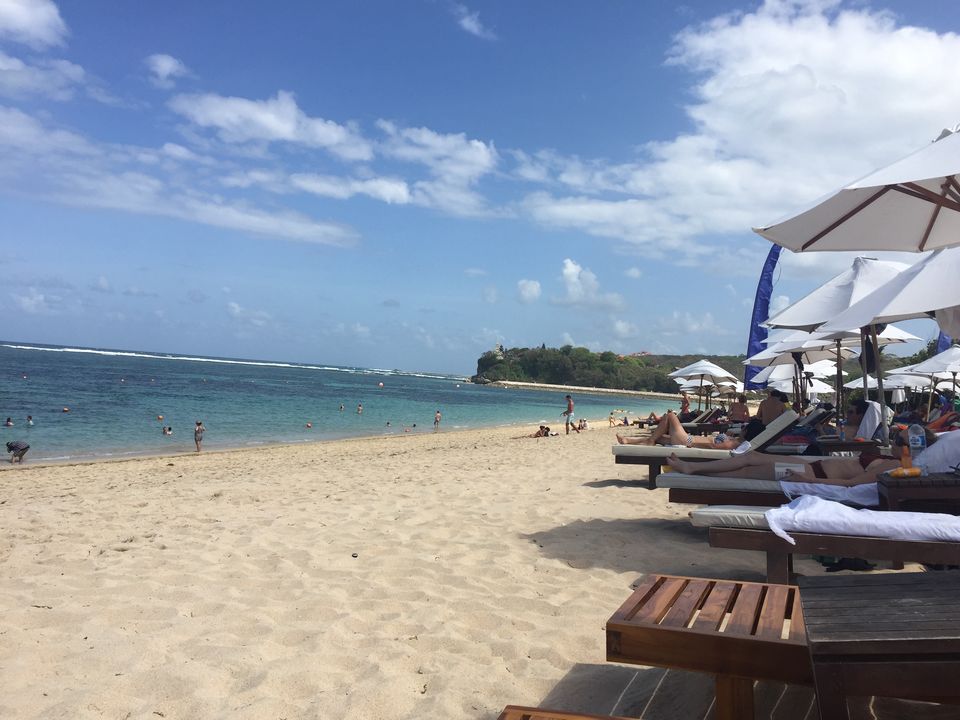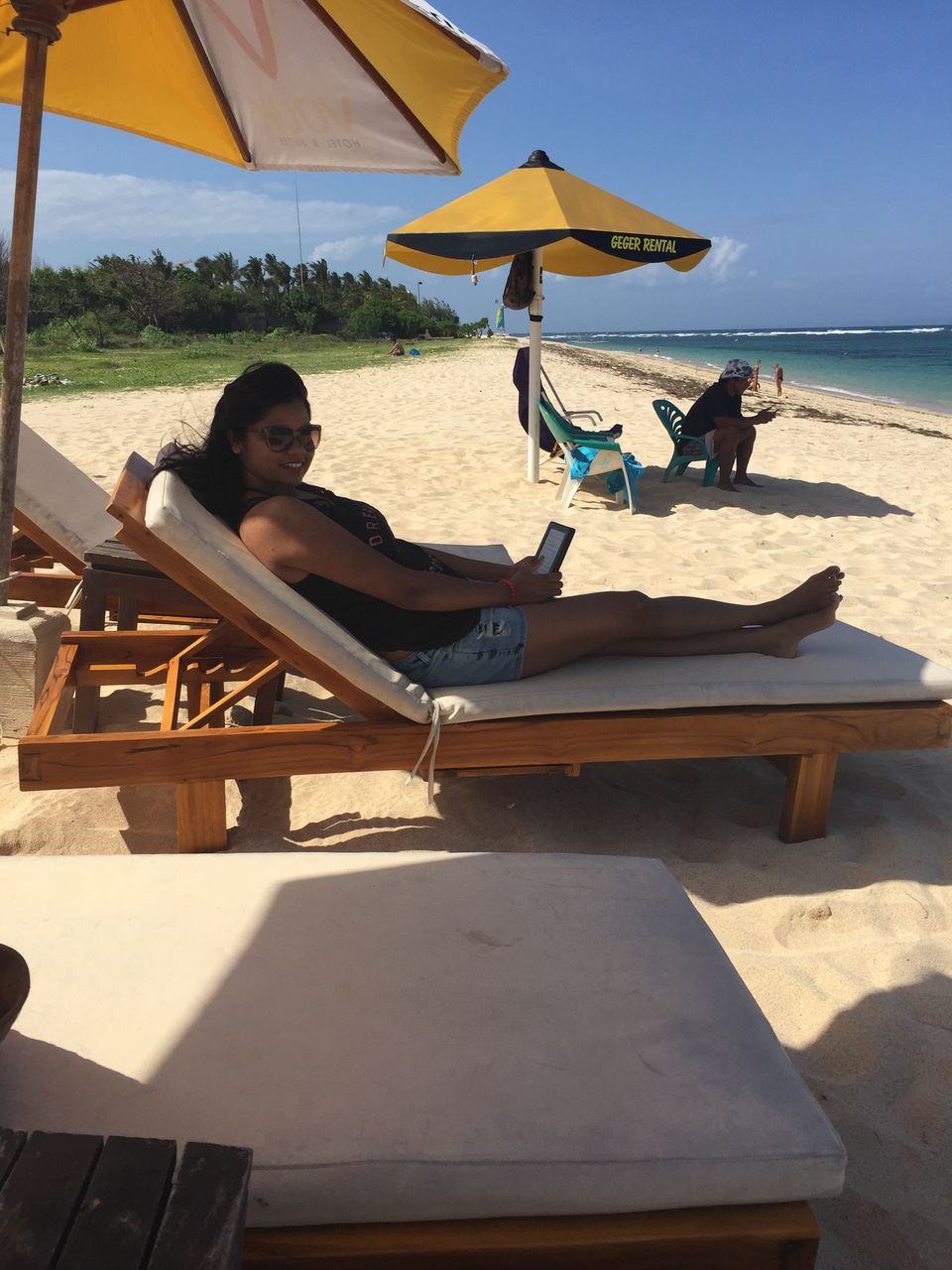 Later in the day, we left for Ubud. And I just fell in love with the place. It is a balinese culture heaven. It is landlocked unlike the other beach places we visited & with a lot of hustle bustle on the main roads and total quiet once you get off the streets.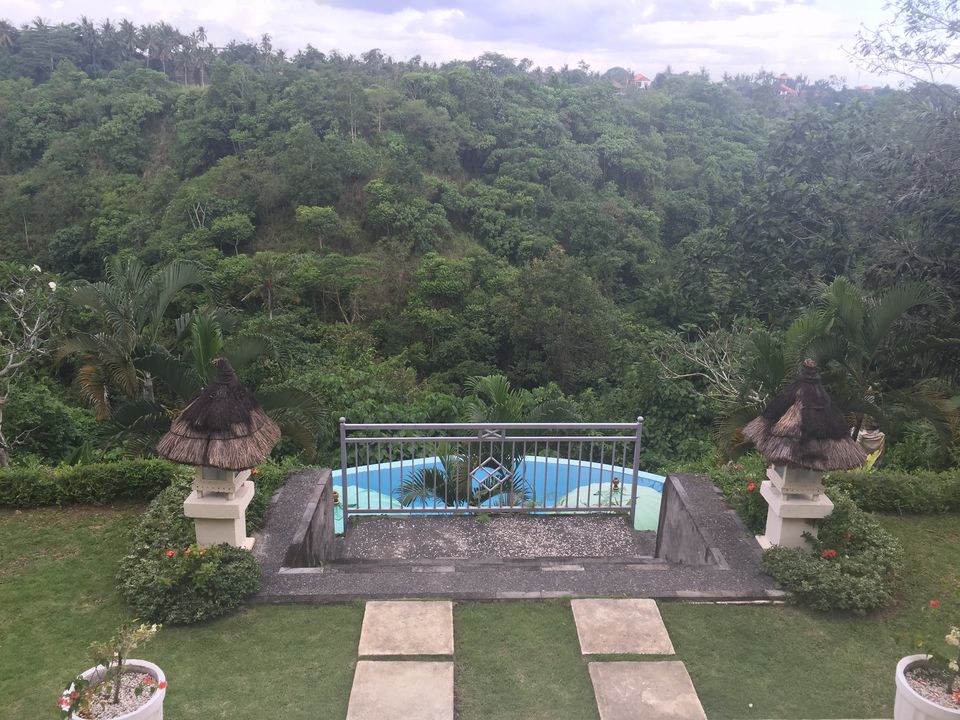 We stayed at the most offbeat homestay ever.. so close to nature and with an infinity pool overlooking the Campuhan ridge.

It was an early night for us, as we had to be up and ready for our hike at 2 a.m !!
Day 5 – We were an excited bunch that reached the hike location at 2 a.m sharp & reached the inactive volcano top of Mt. Batur, in time for sunrise. And believe me when I say, I am yet to witness something so surreal. It is, till now, one of the best experiences I have had & inexplicable.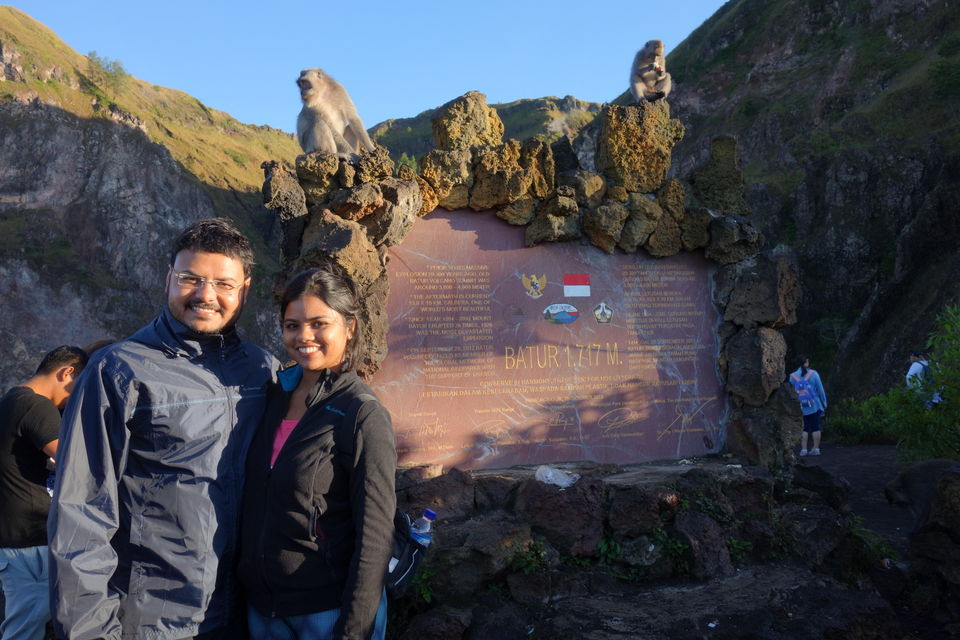 We then rested after climbing down the volcano, had a quick lunch at an Indian restaurant called Queen in the market area and later in the evening explored the Ubud market , a little more. It is the best place for all your souvenir shopping as well as some boho outfits and bags. We also went for Balinese spa and got rid of all the day's tiredness.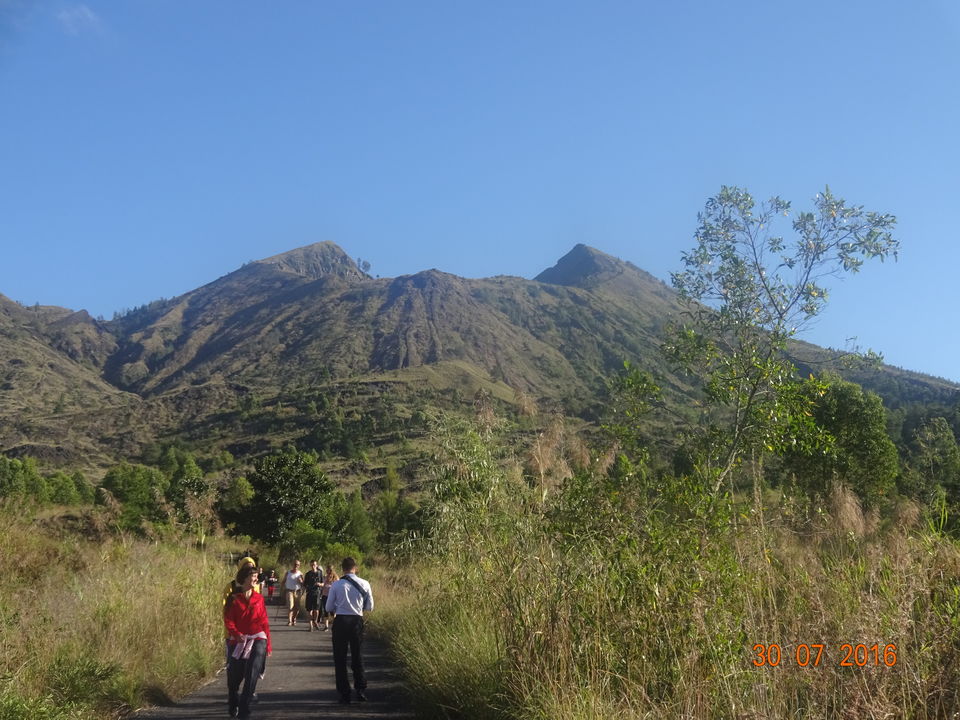 We saw their traditional Kechak dance too but I did not enjoy that much!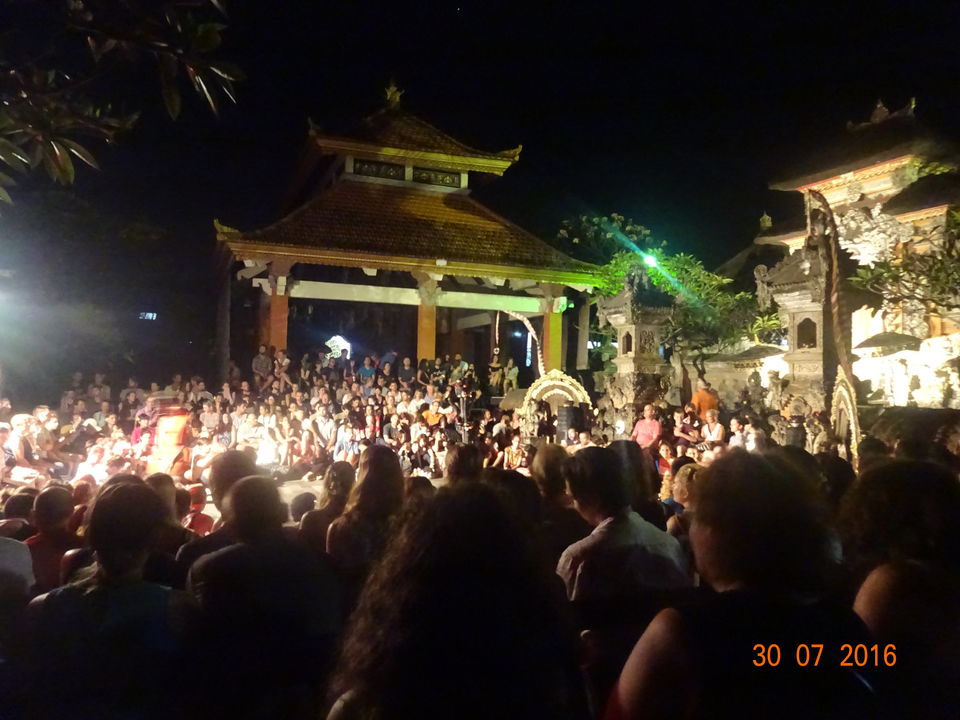 Day 6 – We gave it a decent morning start and went for the Campuhan ridge walk.
Day 6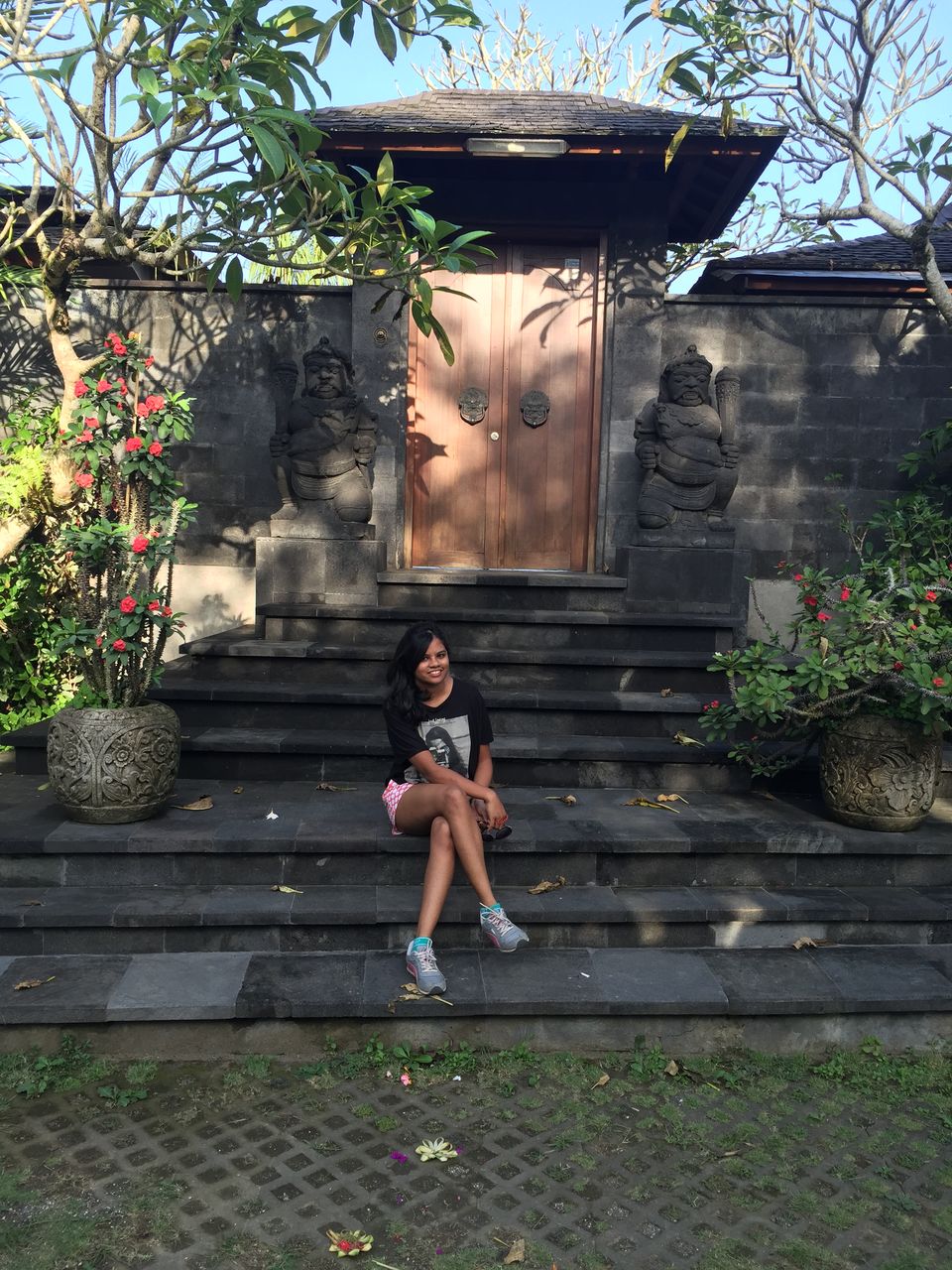 Once you spot the IBAH luxury hotel, the trek is pretty simple. It is around 2 kms and you can stop at the Karsa Cafe from where you can view a few rice terraces.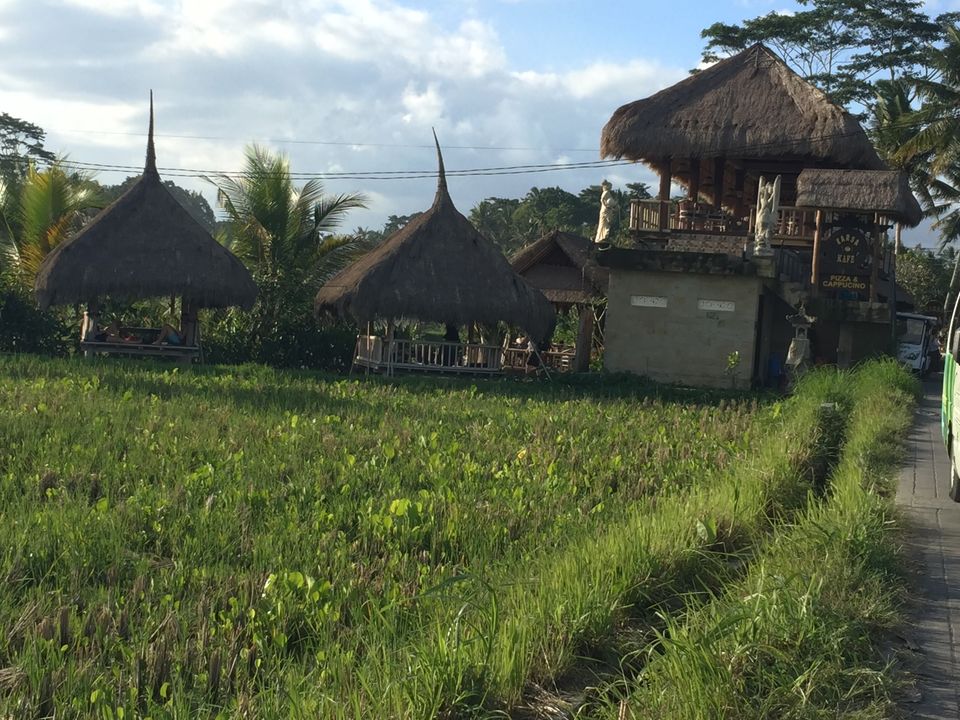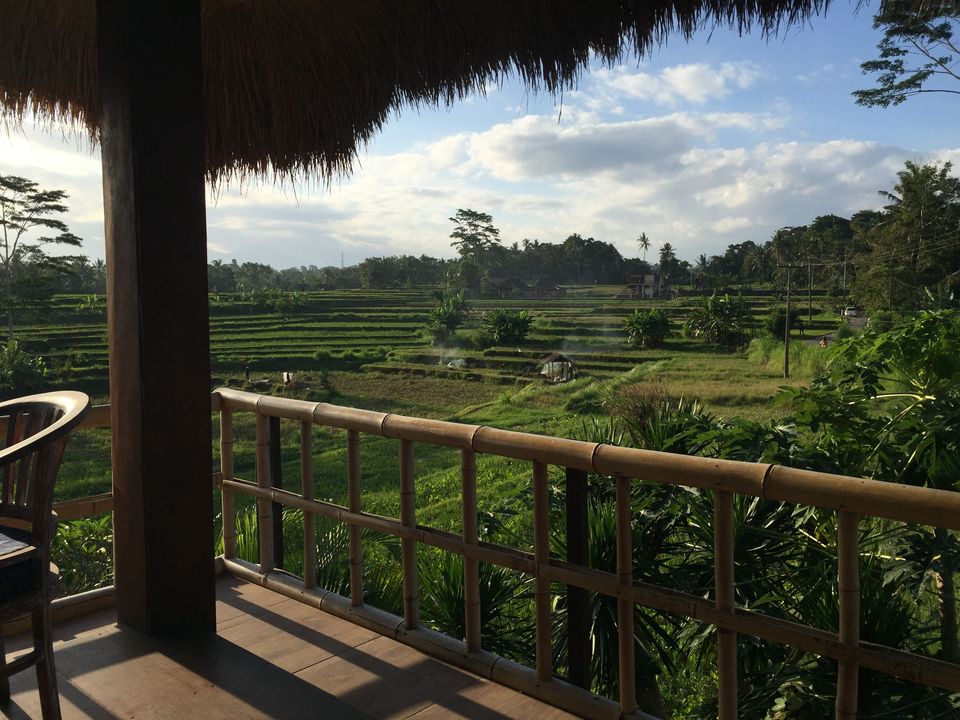 It is not so much of a trek as is a walk a little uphill at few places.
Once we were back, in the evening we left for the tanah lot temple and reached there to witness a beautiful sunset.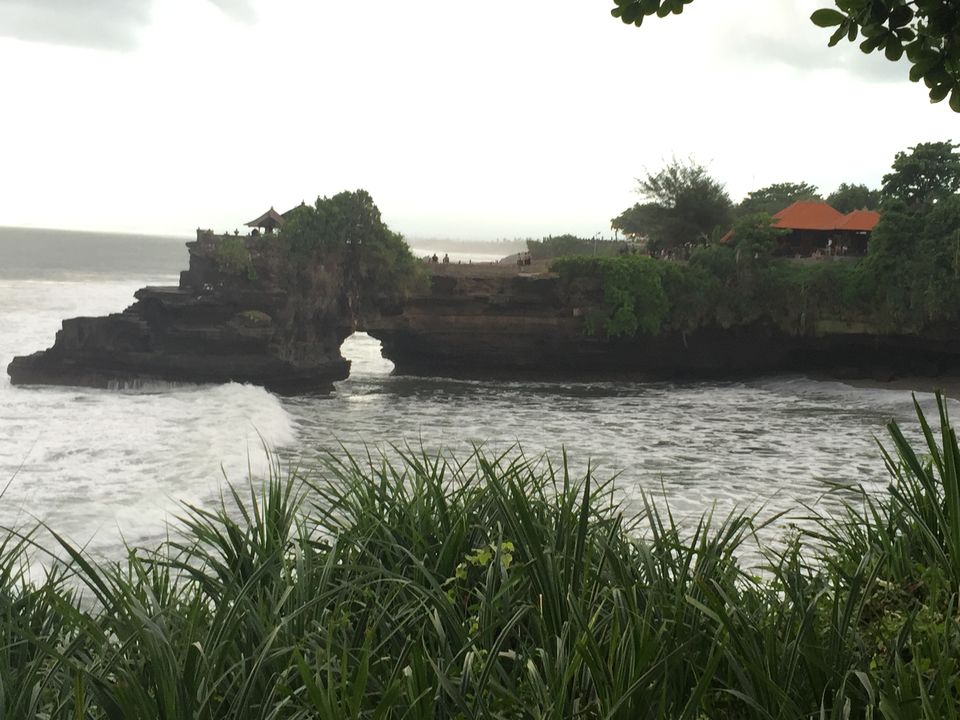 On the way we stopped at a coffee plantation for some coffee tasting as well.
This was our last destination on this island and we definitely did not feel satisfied. It is a place where you can come again and again to feel its beauty all around.