This 'island-continent' is the largest island and the smallest continent in the world. And it is beautiful!
We explored the eastern coast of this country and it has so much variety to offer in terms of activities.
How to reach Australia?
Of course, you need to take a flight. All the flights from Bangalore have a layover in Malaysia or Singapore. Our layover was in Kuala lumpur which we purposefully extended to its max, and that was 17 hours, so as to roam around in the city.
We reached Sydney on 14th February 2015 (Valentine's day) noon. This was our honeymoon 😉
Note – There is a time difference of 5 and a half hours when compared to India.
When and where to apply for Visa?
Apply at least a month in advance.So start preparing before a month. It is an online visa. You do not have to send your passport and it ideally takes 10 working days.
Before applying you need to make all the bookings and should have a rough itinerary. We took aid of an agent and you can too, as it becomes a little easier.
Which cities to stay in and places to visit?
Sydney – Darling harbour, harbour bridge, Opera house, Bondi beach
Cairns – Great barrier reef, Kuranda rainforest
Gold coast – Surfer's paradise, Movie world, dream world, sea world, Skypoint observation deck
Melbourne – Federation square, Great ocean road, 12 apostles, Phillip island, Eureka Skydeck 88
Lets take them up one at a time!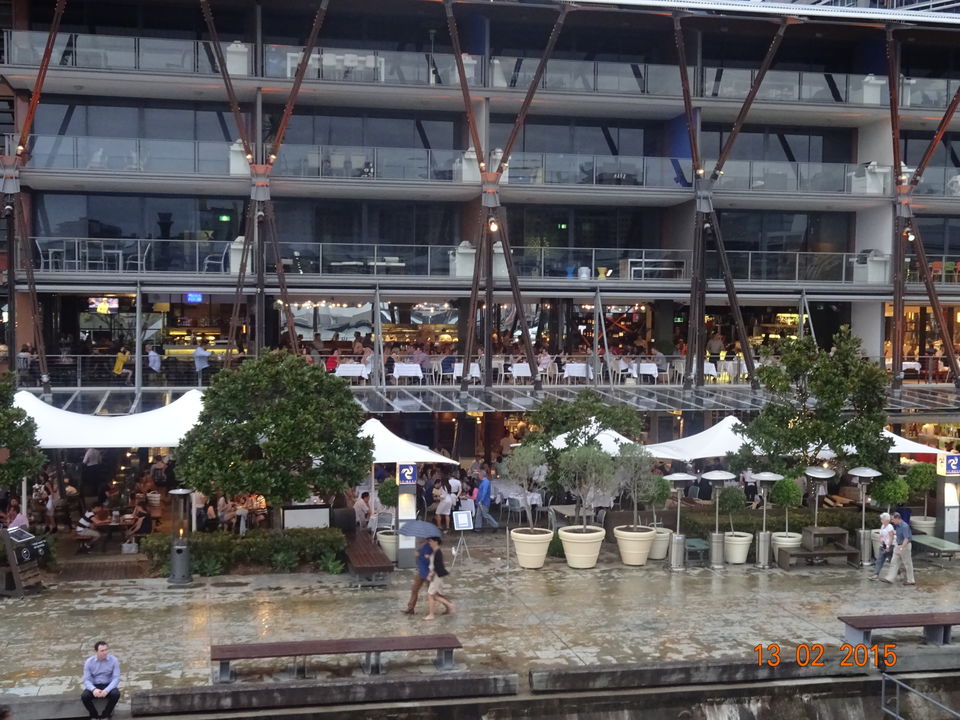 Day 1 –
We reached Sydney in the afternoon, and decided to just sleep away till our Valentine Showboat that we had booked in advance. I recommend you stay close to the harbour to make the most of your stay.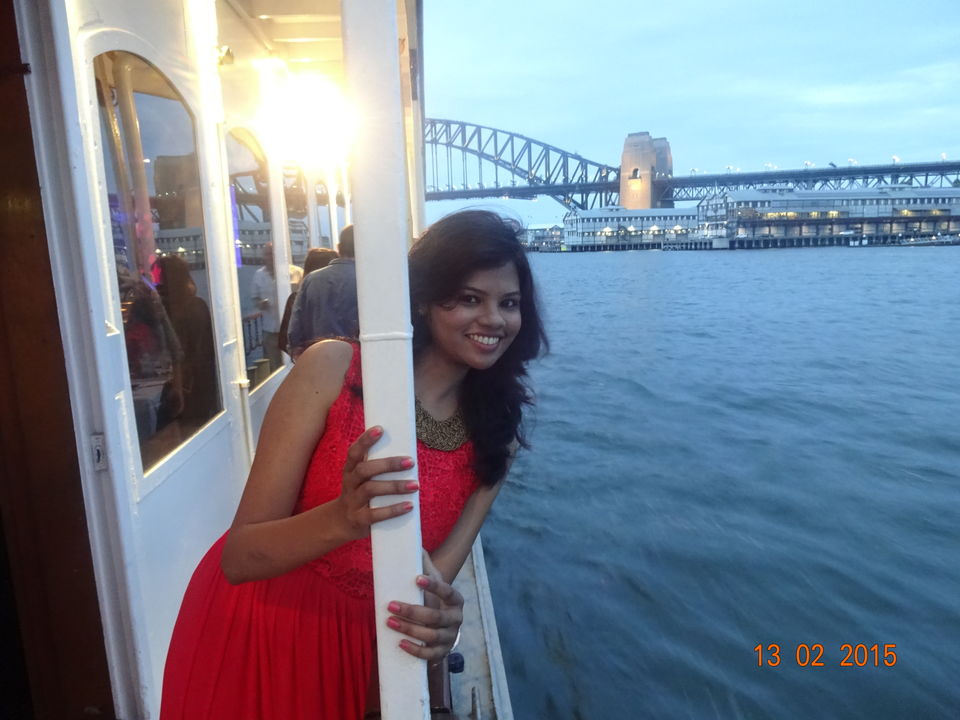 After thoroughly enjoying the showboat performances, dinner and the sight of the iconic harbour bridge and opera house, we decided to call it a day.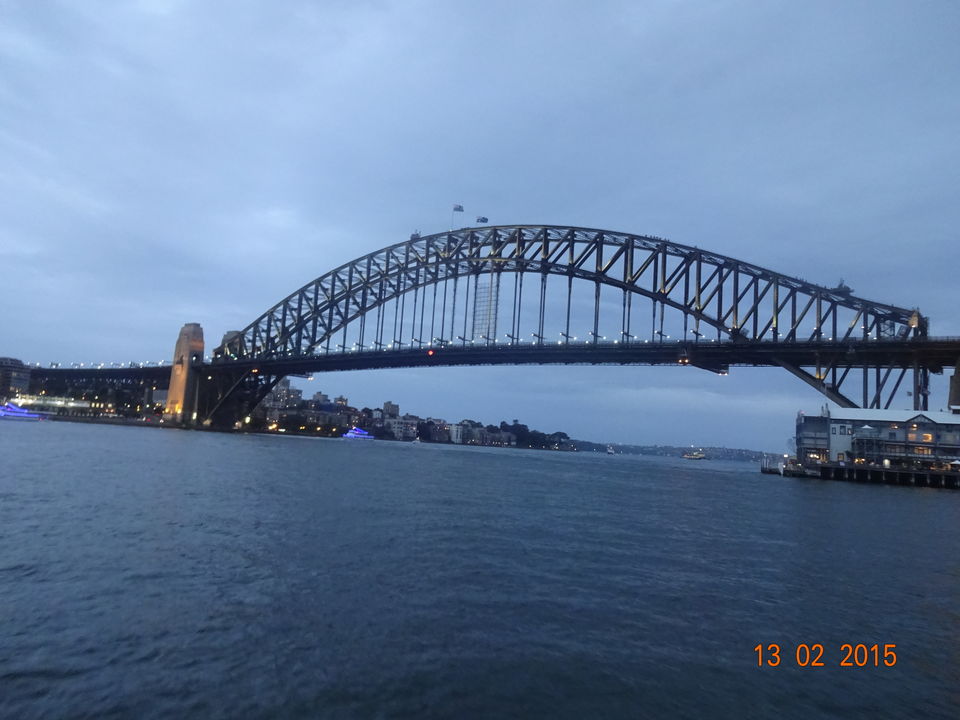 We were put up at the Ibis hotel from where the harbour is just a 5 minutes walk.
Day 2 –
After breakfast we took the Hop On Hop Off to go around and the day's agenda was to spend time at the Bondi beach. There are two routes of the HOHO, we took the one to Bondi first and on our return saw the entire city. Luckily for us, the bus stop was just a block away.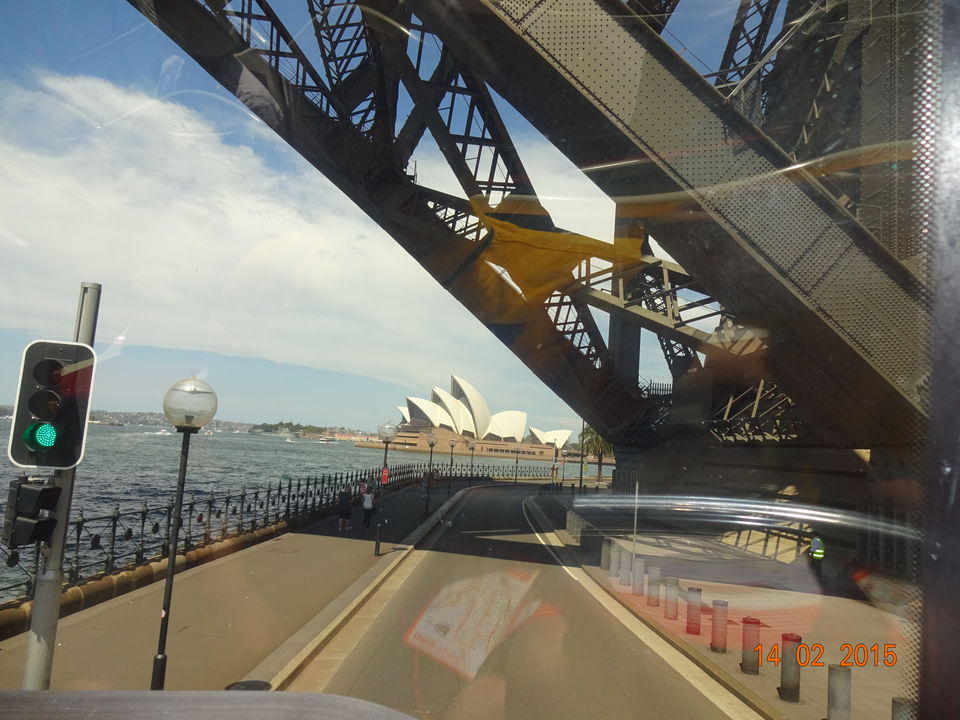 Well, it was a sunday and the crowd at Bondi was unbelievable but it wasn't that bad. Australians are born-surfers. It was fun watching them play with the waves so uninhibitedtly. Then we had to reach the opera house before 5 to catch the backstage tour, hence, we made our way to board the HOHO towards the city.
Next was the Sydney Opera house. It is grand! There are loads of souvenir shops and a few restaurants facing the water. Book the backstage tour in advance and be there on time for it.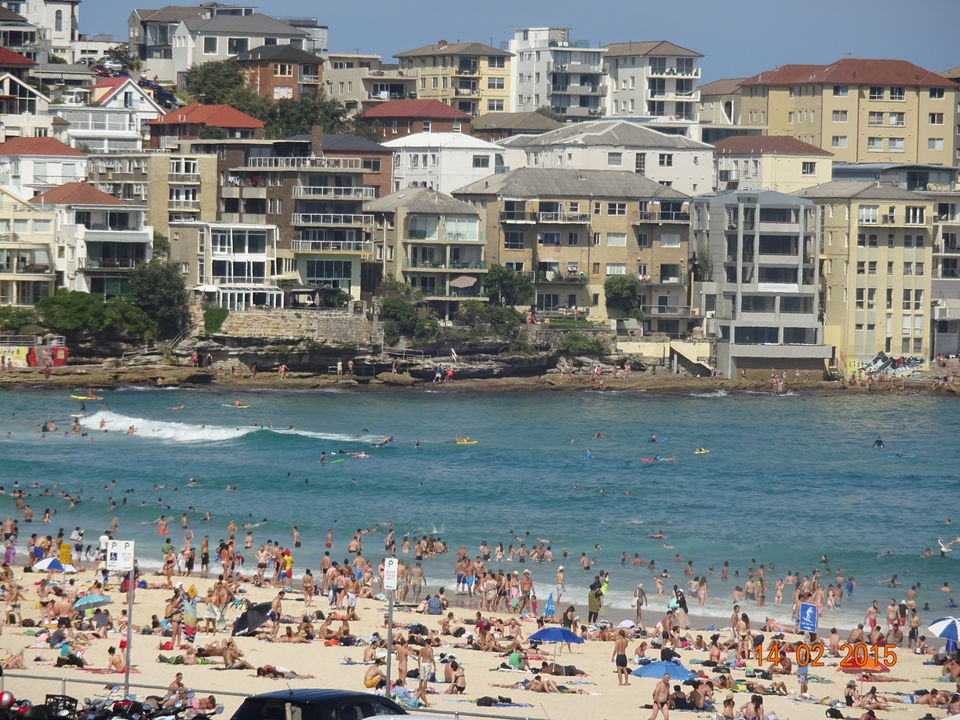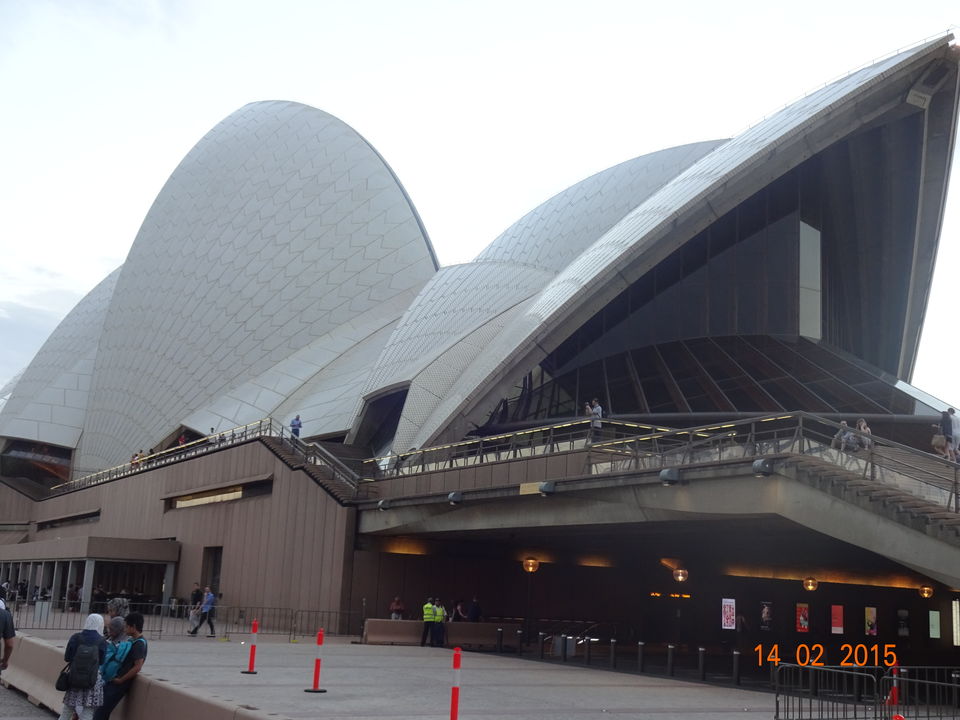 We spent the next few hours sitting there in utter peace, staring at the water overlooking the harbour bridge, chatting away.
We decided to take a ferry from here till the darling harbour and spent our time there till around 11 – eating, drinking and watching Indopak World Cup cricket match.
Next day was our flight to Gold coast . But i think you can add one more day to Sydney. Do the harbour bridge climb that many tourists seem to enjoy and spend more time exploring the city.
Day 3,4 & 5 –
The biggest theme park in Gold Coast is Dreamworld. So dedicate an entire day to it. Next in line would be the Movieworld.
The best way to get around is by bus. Stay near the Surfer's paradise and you'll find buses taking you to the parks quite easily. There are multi-park cards which you can buy online or from any of the parks.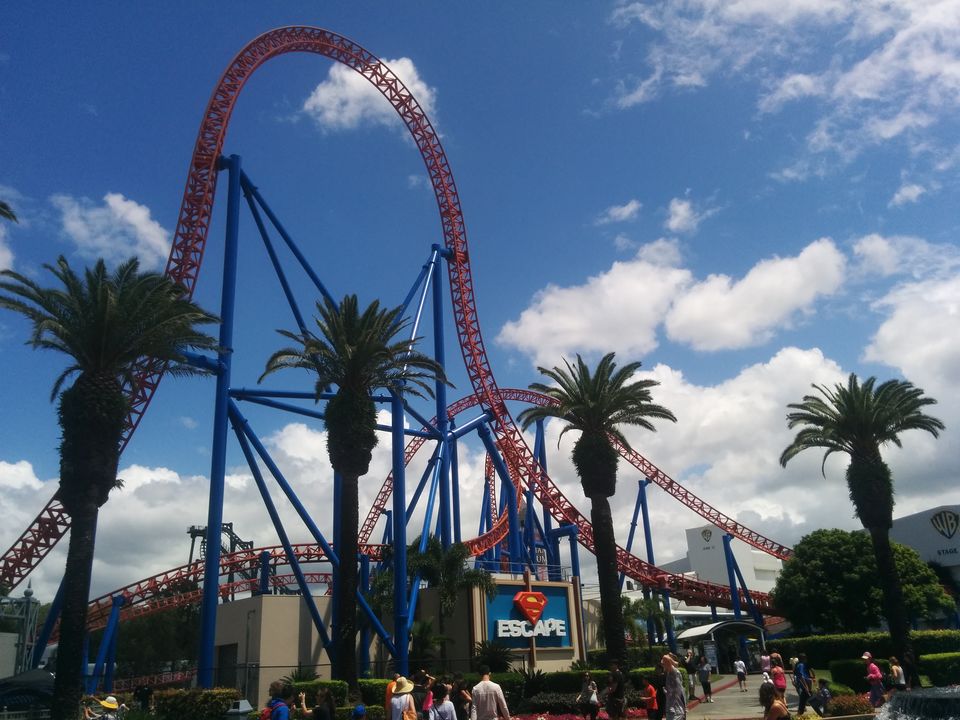 Spend early mornings and evenings at the Surfer's paradise.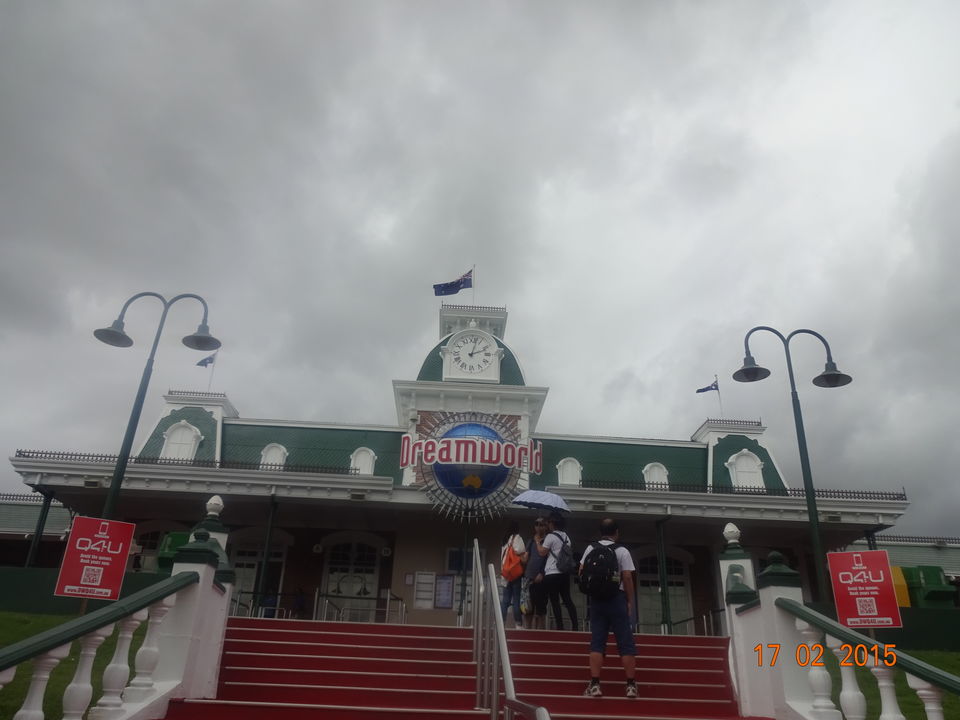 One of the evenings before sunset make sure to grab a beer at the Skypoint and see the beautiful city with the backwaters from up top!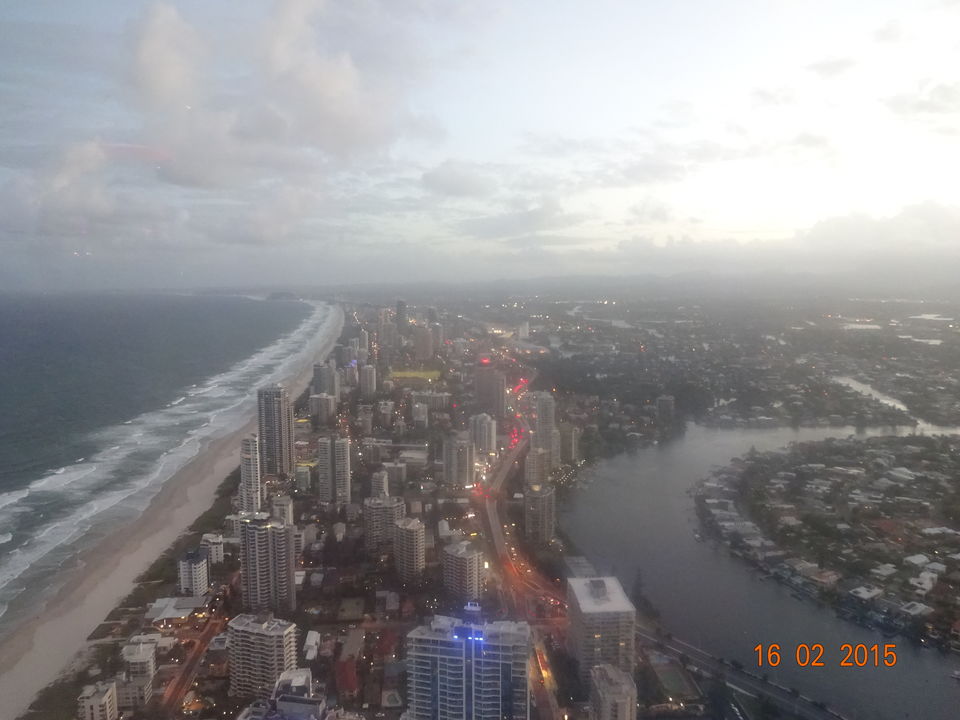 Catch the different shows at seaworld specially the dolphin and sea lion show.
Note – The sea lion show is no more conducted.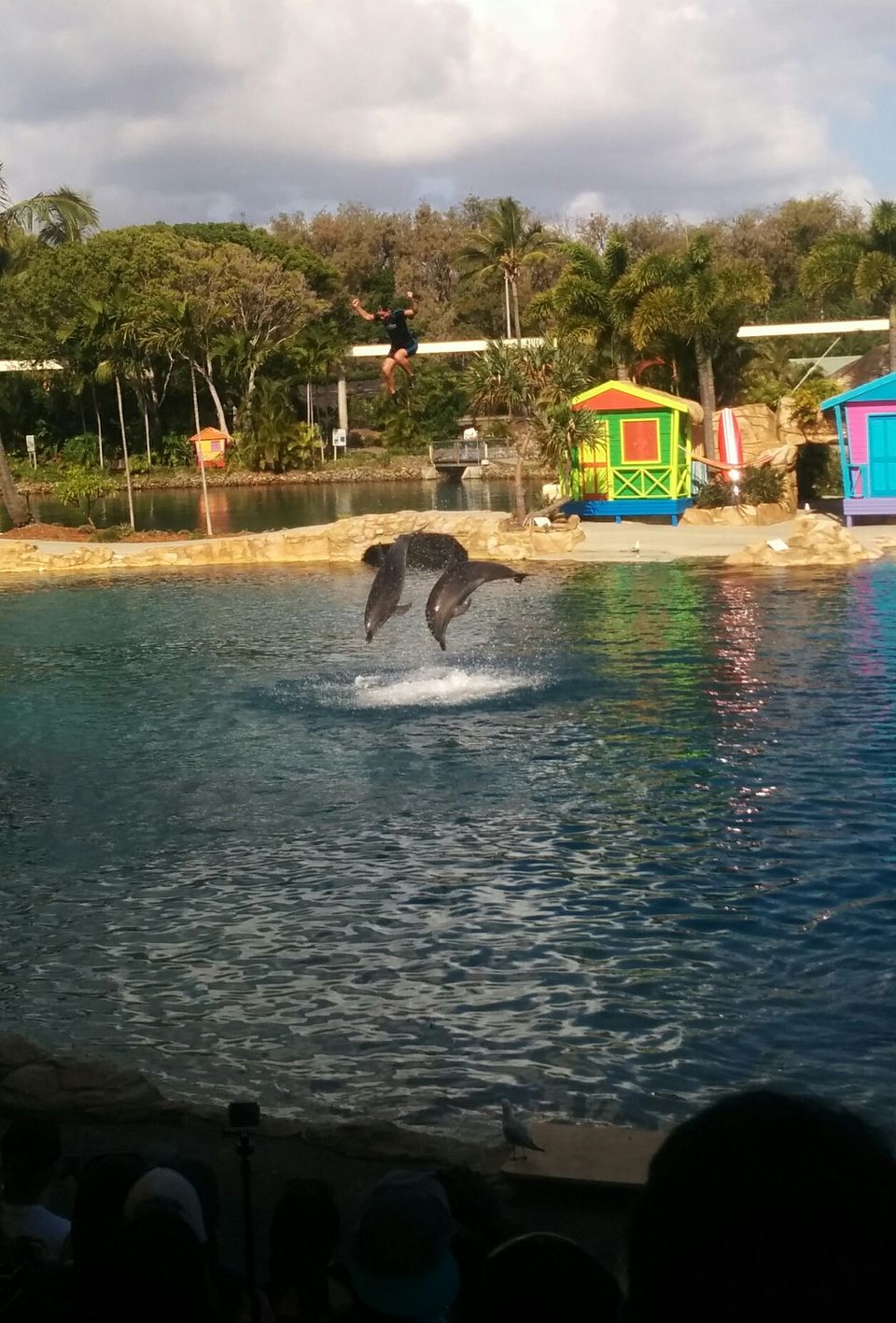 Day 6 –
Next stop for us was Cairns and we were too excited to visit the largest manmade Monument- The Great Barrier Reef. We reached in the evening of day 5.
We spent the evening at the esplanade, hopped around a few shops and had some Indian food!
We had a two-day tour (https://www.cairnsvisitorcentre.com/great-barrier-reef-kuranda-train-skyrail-rainforest-deluxe-tour-2-day-tour-package) booked, that was taking us for scuba and snorkelling on the 1st day and the next day was dedicated to the Kuranda rainforests.
Day 6 was dedicated entirely to the aquatic life of Great Barrier reef. This was probably the highlight of our Australia trip.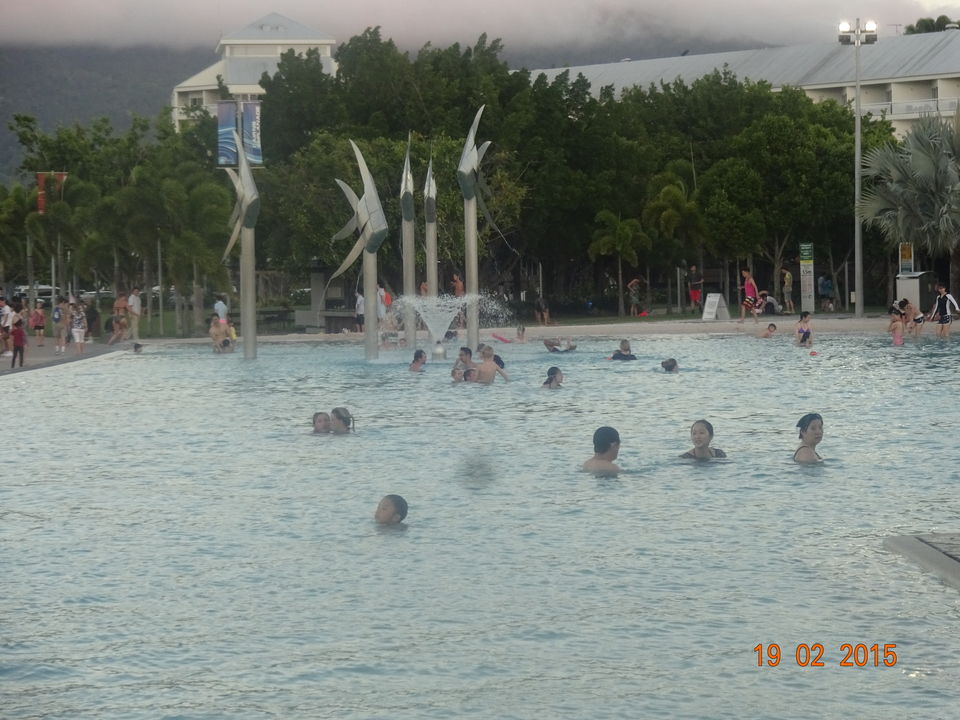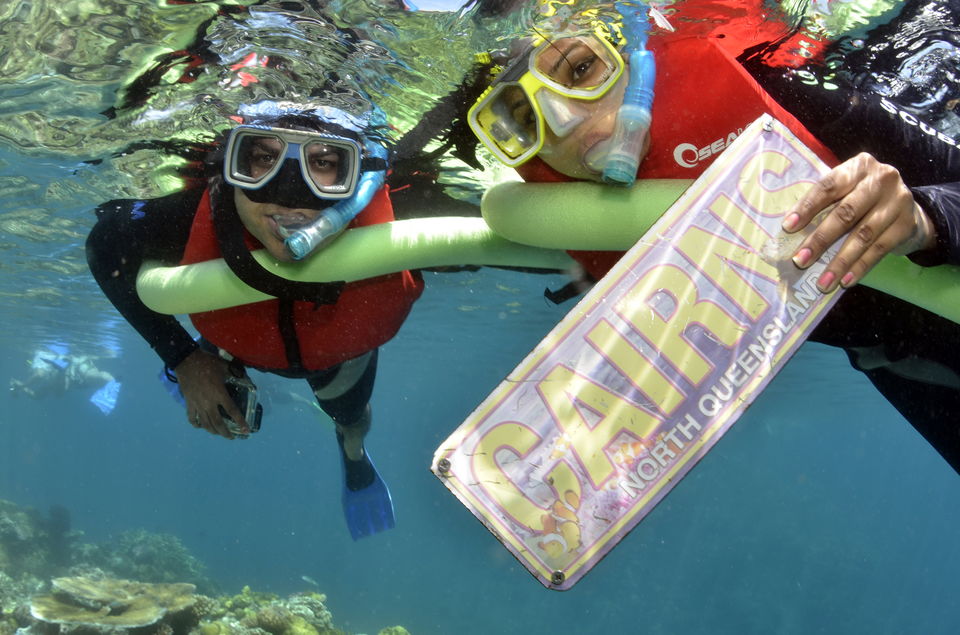 Day 7
Kuranda rainforests was a less exciting day for us but it is tour that teaches something about the wildlife of Australia. We learned something about the tribes that reside in Australia.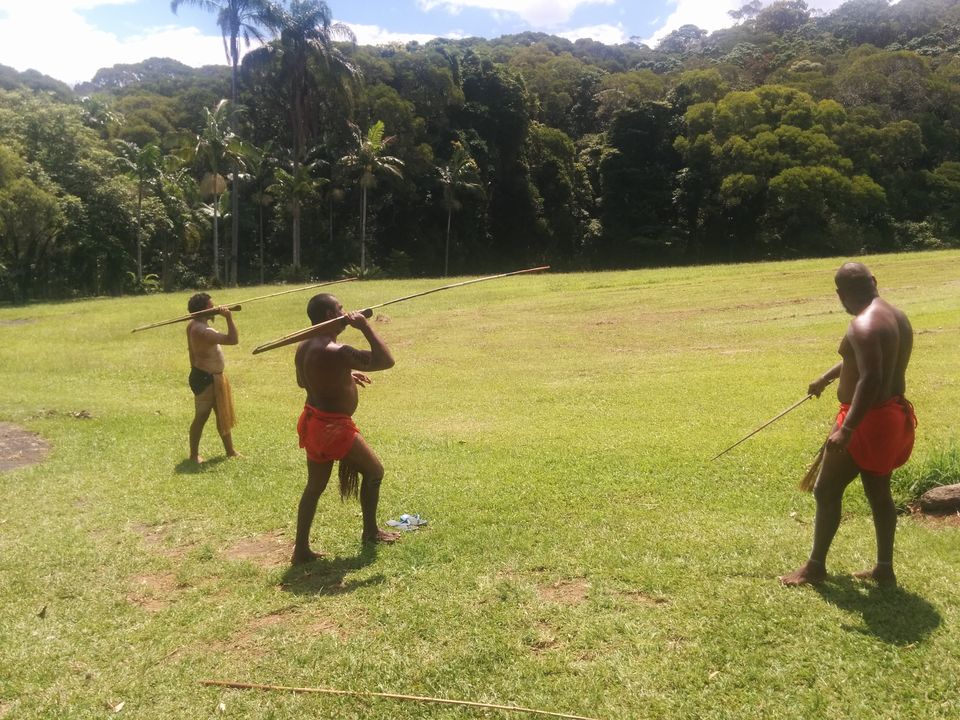 Day 8 –
Next day we had our flight to Melbourne and lucky for us, we landed there on a white night! This is when the city decides not to sleep and there was such hustle and bustle everywhere. We headed towards CBD and then to the Crown Casino where we spent our sleepless night.
Day 9 –
NexThis day, we had tickets for the India-SA World Cup and we got a chance to see the inside of the Melborne cricket ground. It has a capacity of 90,000 and it was pretty much full that day.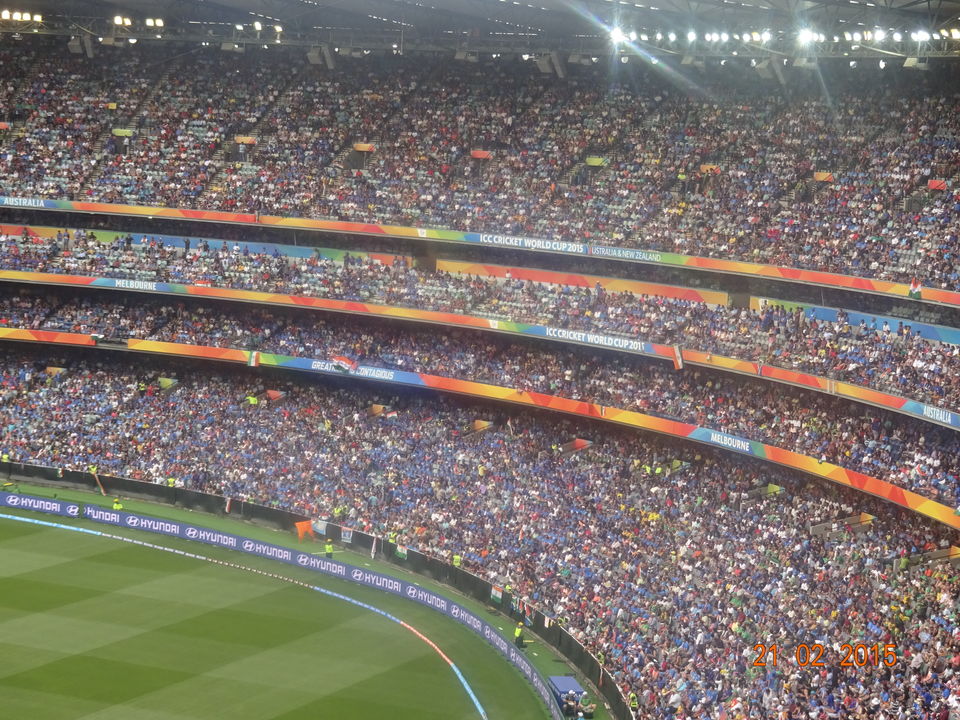 And the day after was when our road trip to the great ocean road began! yayyy! and well, we had booked a two-day tour in advance which turned out to be a great idea.
https://www.greatoceanroadtour.com.au/book-now/
Day 10 –
We started from Melbourne to Queenscliff and on the way stopped at the gibson steps and the twelve apostles. With the ocean running parallel, its so peaceful!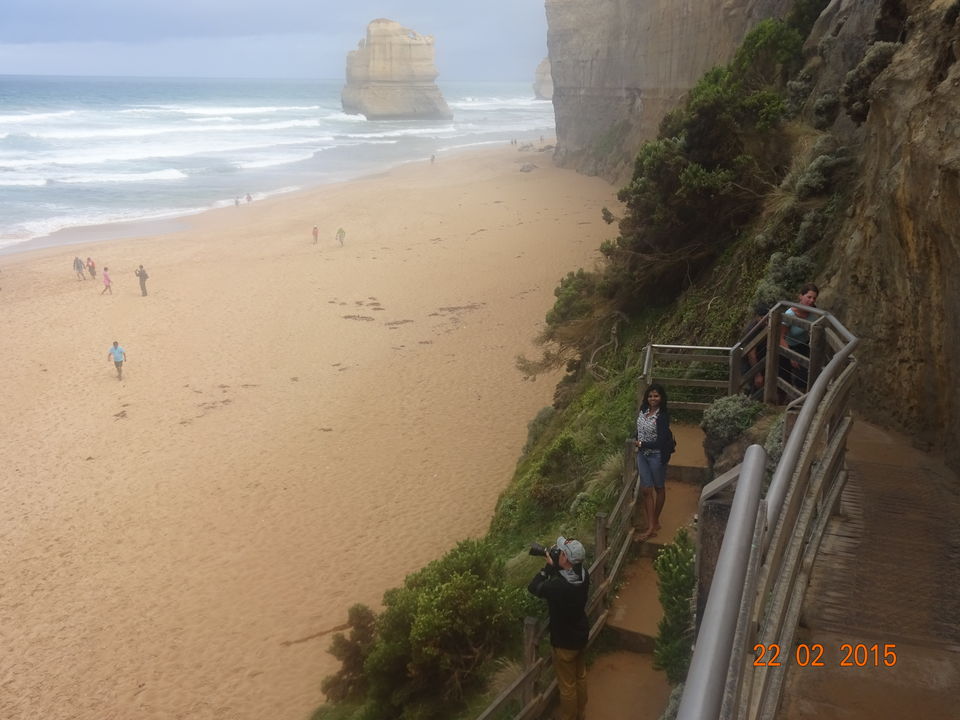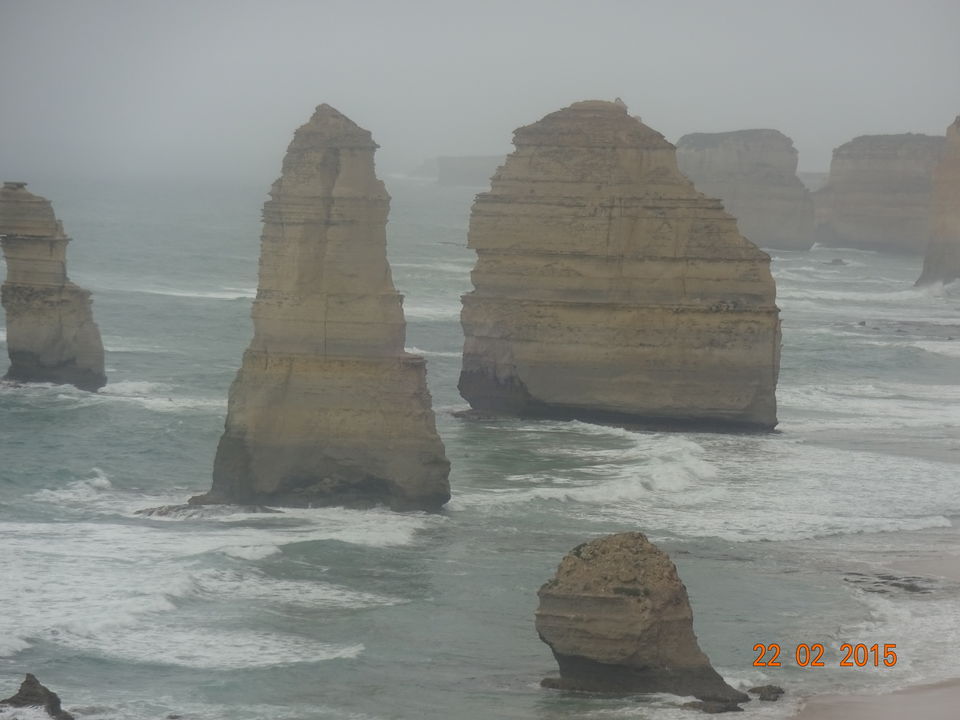 Day 11 –
After a night stay at a wonderful villa in Queenscliff, we took the roads again and then the ferry to reach sorrento and made our way to the Phillip island.
On the way we stopped at various lookouts and scenic places like the rosebud pier, the mornington penninsula, Copin's lookout, the chocolate factory, Moonlit Sanctuary (where you can feed the kangaroos) etc.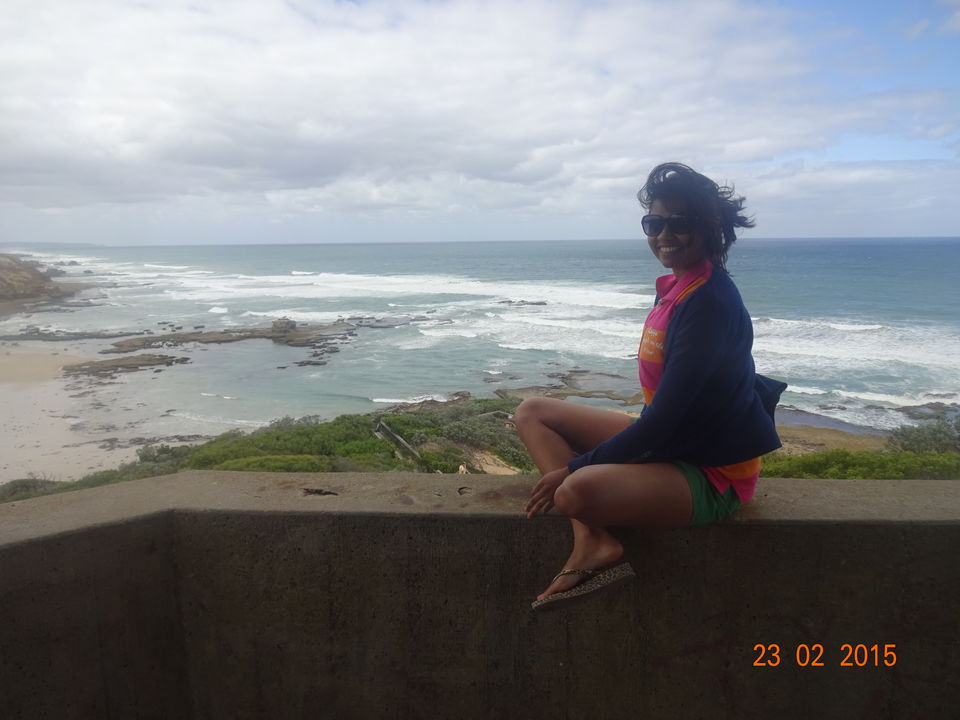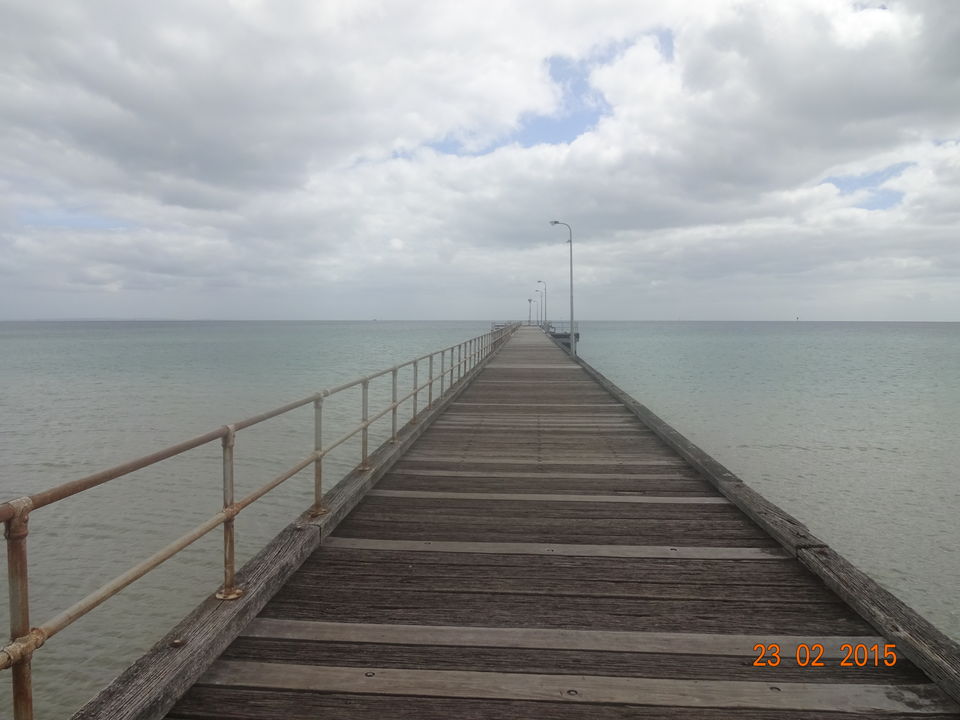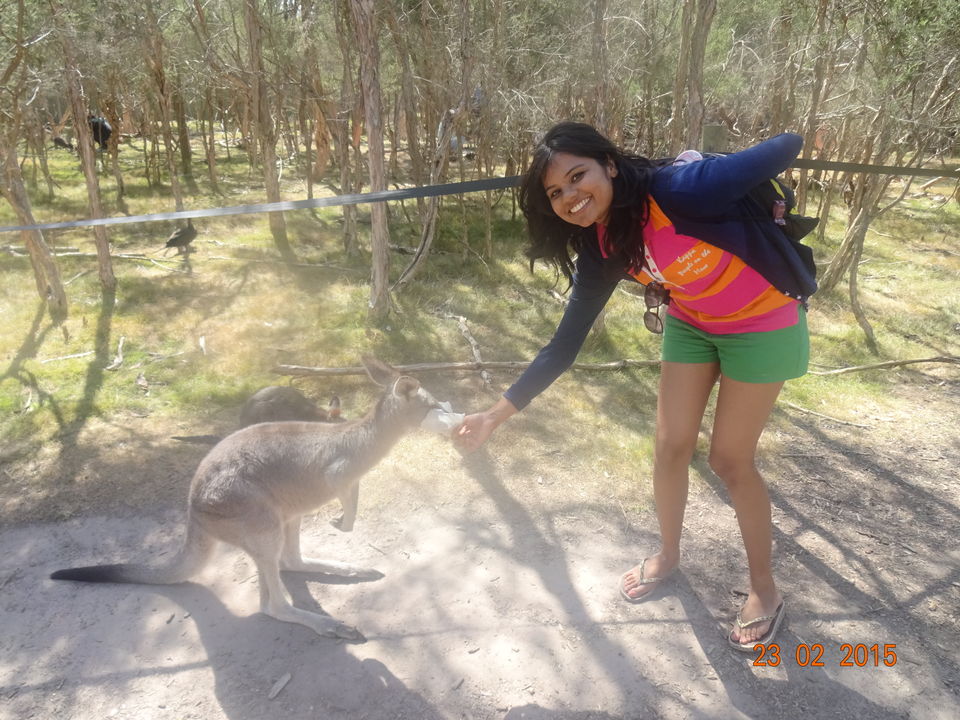 Phillips island is the perfect vantage point to see the penguins waddle up the beach to their burrows after a long day out at sea.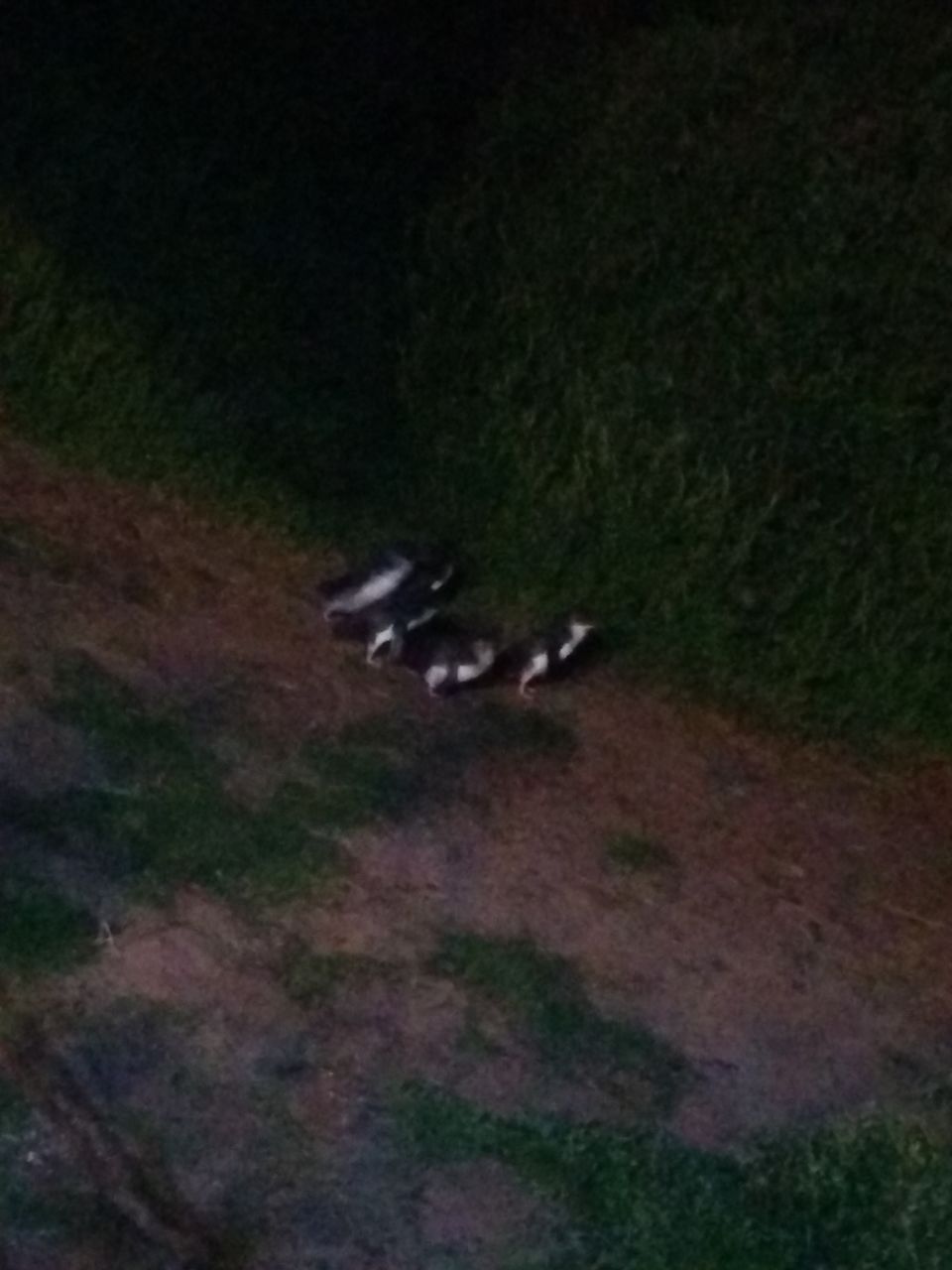 After we were back to Melbourne, the next day we checked out from our hotel as it was our last day here!
Day 12 –
We started our morning with tram to the Federation square. Do try the gozleme made by the turkish couple. We aimlessly roamed around, talking about the wonderful last few days. Next we went to the Eureka Skydeck 88 and took a bird eye's view of the city!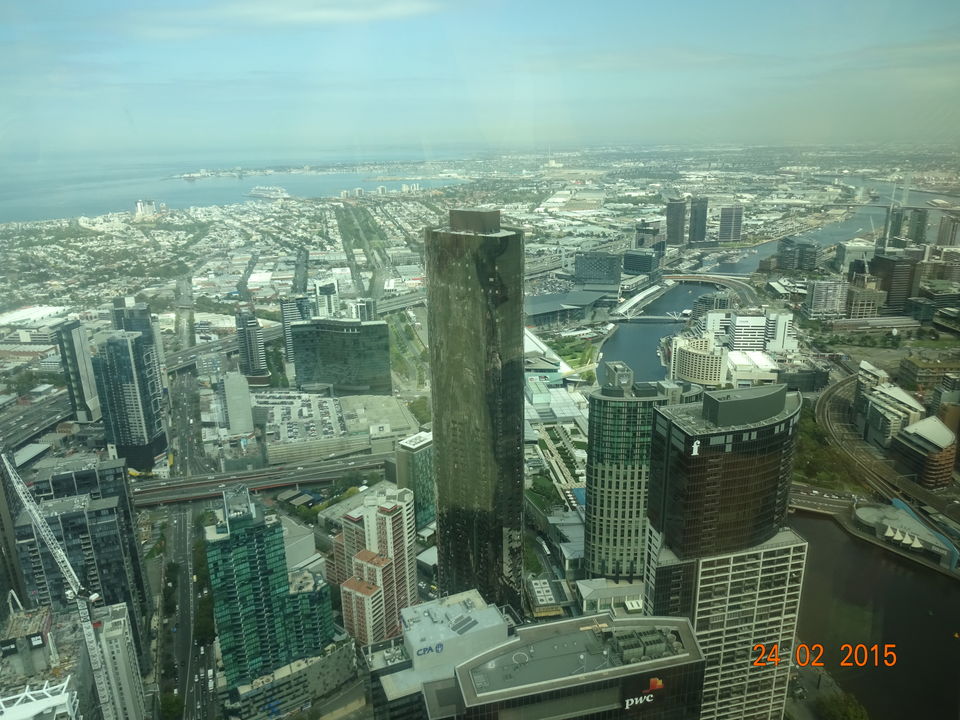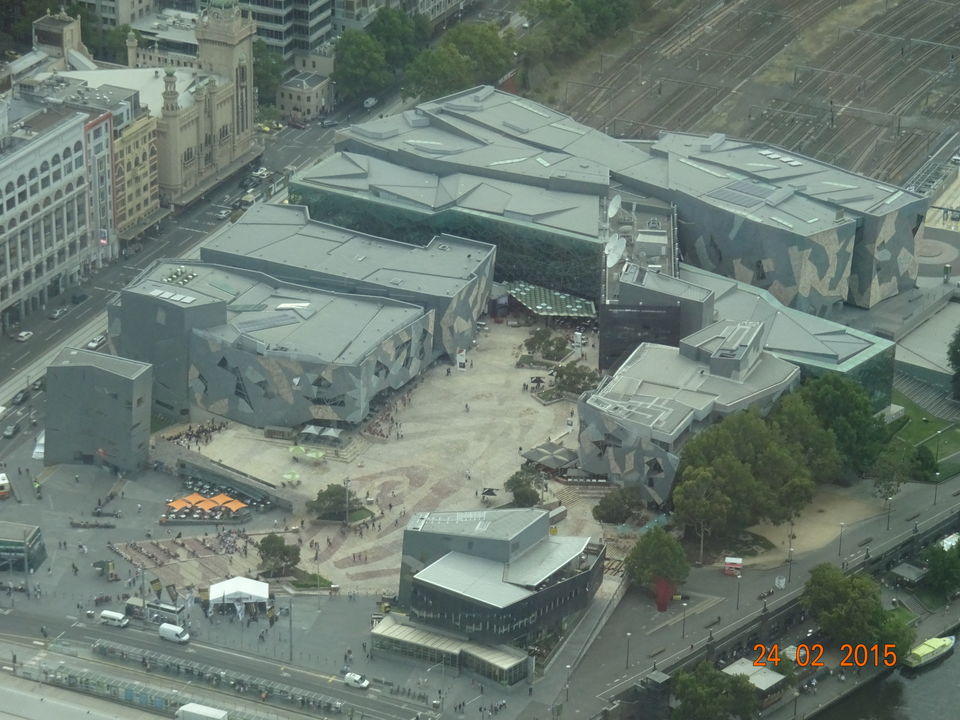 We spent the last evening here at wednesday night market listening to some live music, holding sangria glasses, hogging on some food from all over the world.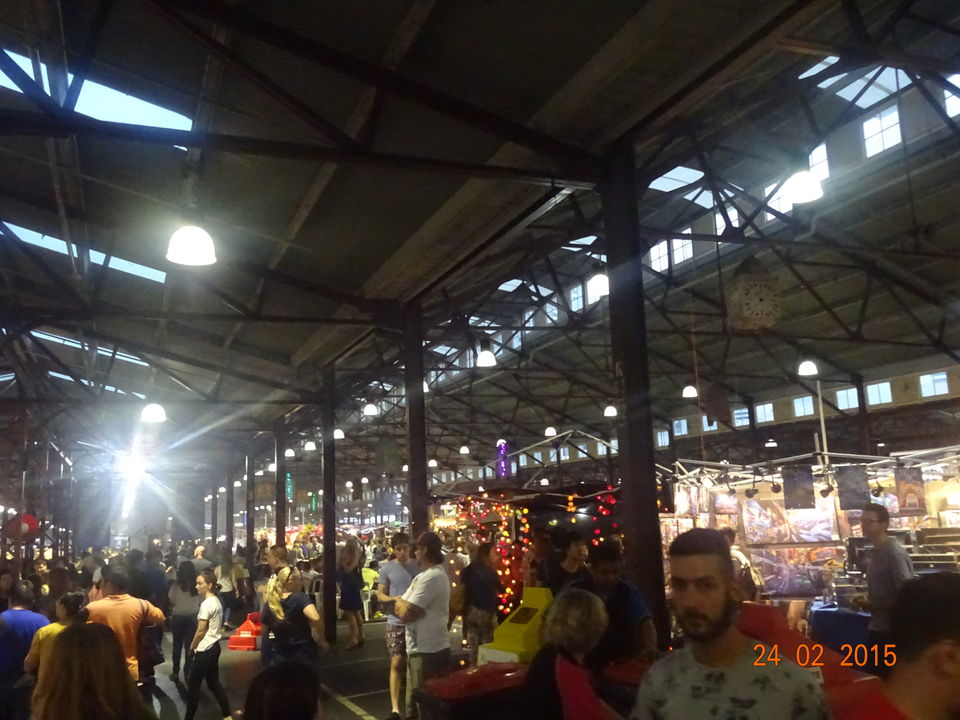 With a very heavy heart we bid adieu to this country and I am pretty sure that some part of me still dwells there!
Other tips
1. Keep the first day in the city idle. It takes some time to figure out the city and the ways to get around.
2. If you are planning to go for scuba and don't know how to swim at all, at least try getting used to being neck deep in water. Australians are water babies, so the scuba instructor might not take you very seriously if you say you are scared of water.
3. Kuranda can be skipped. But after scuba you cannot fly for 24 hours so might as well do something.
4. Buy multi-park multi-entry tickets for Gold coast theme parks and plan according to the time available.
Love all kinds of rides – go to dreamworld & wetnwild
A little scared and need medium level – go to movieworld
Love to watch various shows – go to seaworld
5. Look out for airport shuttles for to and fro transfer. Almost all the cities have it. It is pretty convenient.
6. Opt for public transport, unless you are getting late and would rather rely on cabs.
7. Buy a sim from the airport with the best possible plan. It was easily available.